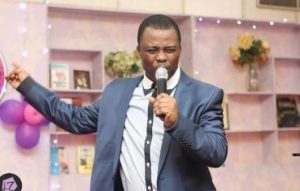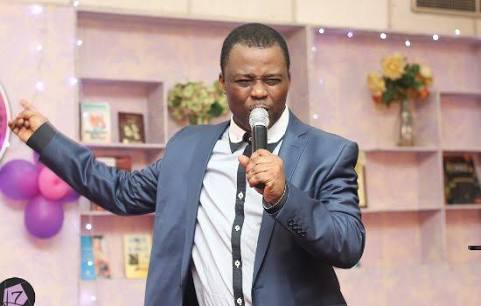 TOPIC: A Lifestyle Of Prayer (Mountain of Fire and Miracle Ministries Sunday, 15 April 2018)
FIRE SCRIPTURE: Daniel 6:10-12, 19-23
MEMORY VERSE:
"Pray without ceasing." –1 Thessalonians 5:17
The MESSAGE:
A decree was passed in Babylon stating that petitions should not be made to any god or man except the king. This counsel was given to the king by his advisers who wanted to get rid of Daniel because of their hot jealousy towards him, having observed that Daniel was a man who made petitions to his God day and night. The penalty of disobedience to this decree was death by the mouth of the Lions. Daniel knowing this, went ahead to make petitions to his God daily as was his usual custom.
With the treat of death looming over him, Daniel stood unwavering in his custom of prayer, being fully aware of the consequences. Daniel did not attain this level of faith in God in a day. From his youth, Daniel had daily engaged himself in the principle of prayer. He disciplined himself to daily fellowship with the Almighty God. In that place of communion, God made Himself known to Daniel and showed him secret things. This built up faith in Daniel, he knew his God and he came into that knowledge by constant communion. We find this same manner in the life of Jesus Christ. Jesus always went apart from the multitude to a secret place to pray, communing with the Father. This communion with the Father was obviously the secret of the victorious life He lived. Before His death, Jesus laboured in prayer at Gethsemane, communing with God and receiving strength from Him. This made Him stand unwavering in the face of death of the cross, paying the ultimate sacrifice for us all.
We live in a world where evil is all around us. Death presents itself to us in many forms. Without prayer you can't live a victorious Christian life. Prayer is a necessity in the times we live in. Prayer should be deliberate, consistent and fervent. God instructs us to pray without ceasing. Nevertheless, it should not be seen as a religious rite. Prayer should be seen as a means of communion with God. Make prayer your lifestyle.
MOTIVATIONAL QUOTE:
Prayer is the soul's sincere desire. Respond to the craving of your soul.
PROPHETIC WORD:
God will answer your prayers according to His will.
PRAYER POINTS:
MORNING
1. I thank You Father, for the gift of prayer for communing with You, in the name of Jesus.
2. O Lord, give me instructions and revelations as I set time apart to commune with You, in the name of Jesus.
3. Father, empower me to become a prayer addict, in the name of Jesus.
EVENING
4. I overcome the spirit of laziness in the place of prayer, in Jesus' name.
5. I overcome the spirit of slumber in the place of prayer, in Jesus' name.
6. I overcome the spirit of procrastination in the place of prayer, inJesus' name.
7. I call forth my blessings from the spiritual to the physical realm as I pray, in Jesus' name.
If you missed yesterday devotional, please click to read MFM Mountain Top Life Daily Devotional HERE
MOUNTAIN TOP LIFE is a daily devotional by Dr. D.K Olukoya (General Overseer, Mountain of Fire and Miracle Ministries, Worldwide)
Flatimes' Notice Board: Please do not prolong your salvation if you have not repented. Many are going home daily and tomorrow maybe too late…There is still hope, JESUS LOVES YOU!
via GOSPELHITSNAIJA