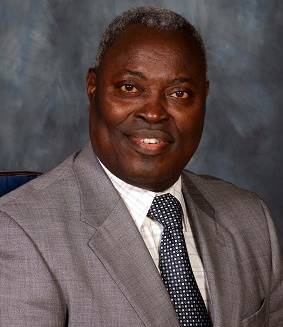 Topic: Damning Thoughts [DCLM Daily Manna Tuesday May 22, 2018]
Text: 2 Kings 5:20-27 (KJV)
Key Verse: "But Gehazi, the servant of Elisha the man of God, said, Behold, my master hath spared Naaman this Syrian, in not receiving at his hands that which he brought: but, as the LORD liveth, I will run after him, and take somewhat of him." (2 Kings 5:20).
MESSAGE:
There is a very close relationship between our thoughts, character and conduct. Repeated actions reveal our inner character and the thoughts process that produced them. Every wrong action, crime and evil has been preceded by a wrong thought pattern and evil rationalization. The effects of the actions, which such unchecked thoughts lead to, are usually damning.
Gehazi's thought patterns moved him to acts of covetousness that earned him a curse. He must have reasoned that his master, Elisha, did not act rightly by rejecting Naaman's offer and swore not to fail to collect them himself. His thoughts led him to a chain of sins: told lies and obtained the gifts by falsehood. His action displayed disloyalty, rebellion and unfaithfulness. For all these, he became infected with leprosy, lost his ministerial opportunity and had to live a secluded life without even enjoying the booties.
People do not just fall into temptation in a moment. The predisposition to sin begins with evil thought. As Christians, we must watch the thoughts we allow our minds to stay on. We must be prompt to resist and reject thoughts that suggest evil and bar them from taking root. It is also important that when we do not understand the position and actions of our leaders, we rather keep quiet and just follow in obedience. Trying to rationalize their actions may breed wrong actions.
We must watch our thoughts, especially those that lead to covetousness. Also, we should think on things that are true, just, pure, lovely and of good report. We can overcome when we choose to focus our minds on the word of God and the things that edify.
Thought For The Day: Guard the gate of your heart and keep misery away.
Bible Reading in One Year: Psalms 95, 97-99
If you missed yesterday devotional, please click to read Deeper Christian Life Ministry, DCLM Daily Manna HERE
DCLM Daily Manna was written by Pastor William Folorunso Kumuyi; is the founder and General Superintendent of the Deeper Life Bible Church situated at KM 42 on the busy Lagos-Ibadan Expressway, Nigeria.
Flatimes' Notice Board: Until you are born again, God ever abiding presence will never be with you. You must be born again to enjoy continuous victory. Please say the displayed prayer below in faith:
Lord Jesus, come into my life. I accept You as my Lord and Personal Saviour. I believe in my heart You died and rose from the dead to save me. Thank You Lord for saving me, in Jesus name Amen.
If you just prayed the prayer of salvation online please send your testimonies and prayer request to contact@faithoyedepo.org, 07026385437 OR 08141320204.
via GOSPELHITSNAIJA