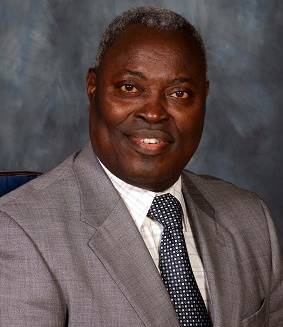 Topic: Stand In The Gap [DCLM Daily Manna Tuesday May 29, 2018]
Text: Jeremiah 10:17-25 (KJV)
Key Verse: "O LORD, I know that the way of man is not in himself: it is not in man that walketh to direct his steps" (Jeremiah 10:23).
MESSAGE:
Jeremiah seems to go into a dialogue with a personification of Jerusalem. In the dialogue, the inhabitants of the city were commanded to take up their baggage for they were going on a journey into exile. The expression – "sling out the inhabitants"– indicates that God threw the inhabitants of Jerusalem like stones from a sling into distant lands. The city responded with dismay; mourning her loss and calamity. She complained about her leaders who did not think it wise to gather the flock.
In the given Bible passage, Jeremiah talks about the sudden destruction that was coming upon Jerusalem for the consistent iniquities of the people. The calamity was to make "the cities of Judah desolate, and a den of dragons". A serious commotion was heard from the north, indicating that the armies that would mete out God's judgment were on their way to the city. In view of the calamity that was coming upon the people and Jerusalem. Jeremiah was humbled to pray.
Although he saw the evil which had been determined against the city, he did not resign himself to fate. He went into prayer, asking God for mercy. He pleaded on behalf of the people. He respectfully asked God to correct him, but not in His (God's) anger or with judgment.
As believers, we are under obligation to stand in the gap for sinners around us and for our dear country. By every standard, the society has gone away from the way of God and His principles. Yet, we must go beyond lamenting the pitiable condition of the country; we must ask God to intervene and have mercy. The antidote to the prevailing spiritual decay and death around us is not in reclining into passivity and self-righteousness but in strident cries to the Most High for His mercy and forgiveness. Knowledge comes with responsibility. Act now!
Thought For The Day: It is unwise to sulk in the face of challenges when we ought to earnestly pray.
Bible Reading in One Year: 1 Kings 1-2; Psalms 37; 71; 94
If you missed yesterday devotional, please click to read Deeper Christian Life Ministry, DCLM Daily Manna HERE
DCLM Daily Manna was written by Pastor William Folorunso Kumuyi; is the founder and General Superintendent of the Deeper Life Bible Church situated at KM 42 on the busy Lagos-Ibadan Expressway, Nigeria.
Flatimes' Notice Board: Until you are born again, God ever abiding presence will never be with you. You must be born again to enjoy continuous victory. Please say the displayed prayer below in faith:
Lord Jesus, come into my life. I accept You as my Lord and Personal Saviour. I believe in my heart You died and rose from the dead to save me. Thank You Lord for saving me, in Jesus name Amen.
If you just prayed the prayer of salvation online please send your testimonies and prayer request to contact@faithoyedepo.org, 07026385437 OR 08141320204.
via GOSPELHITSNAIJA