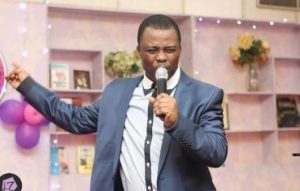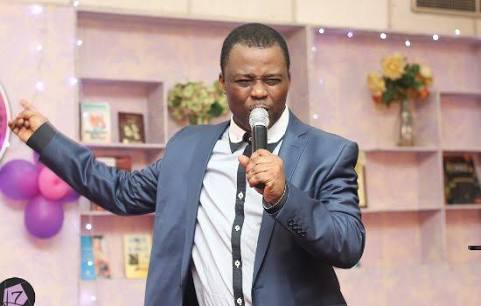 TOPIC: Divine Favour (Mountain of Fire and Miracle Ministries Tuesday, 15 May 2018)
FIRE SCRIPTURE: SCRIPTURE: Exodus 12:35-36
MEMORY VERSE:
"For thou, LORD, wilt bless the righteous; with favour wilt thou compass him as with a shield." – Psalms 5:12
The MESSAGE:
Divine favour simply means favour from God. This is not emanating from man at all. Favour was what the Israelites got. Favour is when the slave master is spoiled by the slave. Divine favour is when the most rejected becomes the most accepted.
A man who was a driver in a company was suddenly given a house and other accessories in the house after attending a meeting where a prophetic declaration of favour was made, which he claimed.
Favour makes a prisoner to become a prime minister as in the case of Joseph (Genesis 40:37-41). The favour of God made Daniel, Hananiah, Mishael and Azariah stand out (Daniel 1:17). And Divine favour will make you stand out as you will outshine your peers and contemporaries. Divine favour is unmerited. Divine favour is not fair. Divine favour is not worked for. God decides who He favours. Divine favour puts ahead the last and makes him the first. David the shepherd boy was forgotten and neglected but the favour of God found him out and took him from the sheepfold and set him up on the throne of Israel.
But divine favour cannot come to the sinners. As stated in our memory verse, favour surrounds the righteous. You must be born again and be in right standing with God. You must be a Bible addict and must be prayerful.
MOTIVATIONAL QUOTE:
One day of Divine favour is worth ten years of labour.
PROPHETIC WORD:
Divine Favour is your portion anywhere you go today!
PRAYER POINTS:
MORNING
1. O Lord, arise and clothe me with the garment of favour, in the name of Jesus.
2. My Father, everywhere I go, let me meet with favour, in the name of Jesus.
3. From today, let men and women, boys and girls, locals and foreigners favour me, in the name of Jesus.
EVENING
4. I refuse to labour, I enter into the realms of favour, in the name of Jesus.
5. My Father, surround me with Your favour, in the name of Jesus.
6. Favour of God, speak for me, in the name of Jesus.
7. Favour of divine positioning, locate me now by fire, in the name of Jesus.
"If you missed yesterday devotional, please click to read MFM Mountain Top Life Daily Devotional HERE
MOUNTAIN TOP LIFE is a daily devotional by Dr. D.K Olukoya (General Overseer, Mountain of Fire and Miracle Ministries, Worldwide)
Flatimes Notice Board: Until you are born again, God ever abiding presence will never be with you. You must be born again to enjoy continuous victory. Please say the displayed prayer below in faith:
Lord Jesus, come into my life. I accept You as my Lord and Personal Saviour. I believe in my heart You died and rose from the dead to save me. Thank You Lord for saving me, in Jesus name Amen.
If you just prayed the prayer of salvation online please send your testimonies and prayer request to contact@faithoyedepo.org, 07026385437 OR 08141320204.
via GOSPELHITSNAIJA