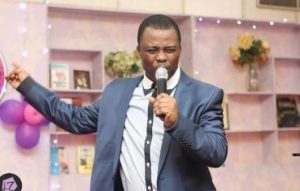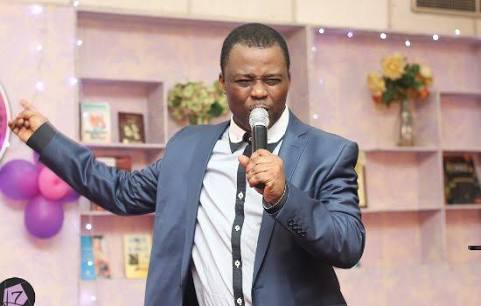 TOPIC: Strength In The Time Of Persecution (Mountain of Fire and Miracle Ministries Wednesday, 23 May 2018)
FIRE SCRIPTURE: 1 Peter 3:13-17
MEMORY VERSE:
"Blessed are they which are persecuted for righteousness' sake: for theirs is the kingdom of heaven." – Matthew 5:10
The MESSAGE:
Persecution is a test of our faith. It is an attack on your person when you stand for your faith without compromise. A Christian must be watchful and vigilant. He must ensure he does not suffer unjustly. He must suffer for Christ's sake. This is largely due to the fact that the world's system is totally averse to the Christian faith. The world praises and celebrates evil, while the Christian opposes it. The world is given to bribery and corruption while the Christian is opposed to it. The world says that a little alteration on names, a little forgery, signature doctoring does not matter, the Christian as well as the Christian faith is strongly opposed to such. The world enjoys wild parties, rituals, sacrifices but the Christian and his faith oppose it. The Christian lives in a sinful world and for maintaining his stance of non-compromise, he is attacked and hated. If you are a Christian and you have not undergone persecution, you should check your faith.
In times of persecution, let us rely on the promise of our Saviour, knowing full well that we do not stand for the faith in vain. Jesus was persecuted, He was victorious. Peter and the Apostles were persecuted, they were victorious. Don't cringe, don't bow and don't compromise your faith. Don't because of money yield to fornication or adultery. You shall be victorious. Hear this: God's grace is sufficient for you!
MOTIVATIONAL QUOTE:
Standing for the truth is standing for God. And one with God is majority.
PROPHETIC WORD:
The grace of God to keep standing for the truth shall be yours today.
PRAYER POINTS:
MORNING
1. My inner man, receive fire, in the name of Jesus.
2. Whether it is convenient or not, I shall not backslide, in the name of Jesus.
3. I refuse to be a candidate of hell fire, in the name of Jesus.
EVENING
4. I will not fall by the wayside, I will make heaven, in the name of Jesus.
5. The devil will not harvest my life, in the name of Jesus.
6. I shall make heaven at last, in the name of Jesus.
7. Holy Spirit, fill me afresh, in the name of Jesus.
If you missed yesterday devotional, please click to read MFM Mountain Top Life Daily Devotional HERE
MOUNTAIN TOP LIFE is a daily devotional by Dr. D.K Olukoya (General Overseer, Mountain of Fire and Miracle Ministries, Worldwide)
Flatimes Notice Board: Until you are born again, God ever abiding presence will never be with you. You must be born again to enjoy continuous victory. Please say the displayed prayer below in faith:
Lord Jesus, come into my life. I accept You as my Lord and Personal Saviour. I believe in my heart You died and rose from the dead to save me. Thank You Lord for saving me, in Jesus name Amen.
If you just prayed the prayer of salvation online please send your testimonies and prayer request to contact@faithoyedepo.org, 07026385437 OR 08141320204.
via GOSPELHITSNAIJA