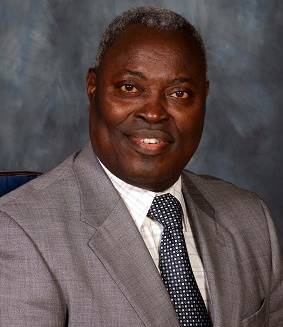 Topic: Doing Good [DCLM Daily Manna Saturday June 9, 2018]
Text: 1 Timothy 6:13-21 (KJV)
Key Verse: "That they do good, that they be rich in good works, ready to distribute, willing to communicate" (1 Timothy 6:18).
MESSAGE:
A corn of wheat has life in it. The life in the corn of wheat has unlimited possibilities of being multiplied to infinity through continuous sowing. One corn of wheat sown produces seeds that have the potential of turning around the fortunes of a man, family or nation. However, this potential in the corn of wheat is realisable if it fulfils one necessary condition: it must give up its present state and take up another state that would realise its purpose.
The passage under consideration talks about the right attitude to earthly riches, in relation to our service to God and men. Like a corn of wheat, which, though, has the potential to produce abundant seeds, the rich though already seemingly comfortable, is capable of multiplying his riches if they are properly used to please God and bless humanity.
Many have the talent to earn money; yet, do not use it for God's service and benefit of humankind. Sadly, some rich brethren tend to distance themselves from this hands-on ministry. Wholehearted service to God is shown in our willingness to express a kind gesture of love towards others.
At the same time, poor brethren must never take advantage of the rich brethren or be envious of their wealth. The rich must not be "high- minded" as to separate themselves from the poor folks. All must live in unity to show forth the praise of God.
Thought For The Day: The path of dying to self is the highway to a successful destiny.
Bible Reading In One Year: Proverbs 19-21
If you missed yesterday devotional, please click to read Deeper Christian Life Ministry, DCLM Daily Manna HERE
DCLM Daily Manna was written by Pastor William Folorunso Kumuyi; is the founder and General Superintendent of the Deeper Life Bible Church situated at KM 42 on the busy Lagos-Ibadan Expressway, Nigeria.
Flatimes' Notice Board: Until you are born again, God ever abiding presence will never be with you. You must be born again to enjoy continuous victory. Please say the displayed prayer below in faith:
Lord Jesus, come into my life. I accept You as my Lord and Personal Saviour. I believe in my heart You died and rose from the dead to save me. Thank You Lord for saving me, in Jesus name Amen.
If you just prayed the prayer of salvation online please send your testimonies and prayer request to contact@faithoyedepo.org, 07026385437 OR 08141320204.
via GOSPELHITSNAIJA