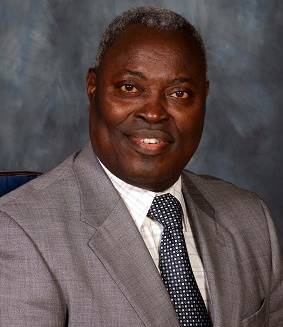 Topic: Helping the Helpless [DCLM Daily Manna 2 September 2018 Daily Devotional]
Text: 1 Samuel 22:1-5 (KJV)
Key Verse: "And every one that was in distress, and every one that was in debt, and every one that was discontented, gathered themselves unto him; and he became a captain over them…" (1 Samuel 22:2).
MESSAGE:
David was a man endowed with peculiar gifts from God. Little wonder he demonstrated this in the way he took special care of people who later became prominent in Israel. Right from his youthful days, he had rare concern for his parents and siblings. He showed this great quality even while in distress and danger as he was being hunted by King Saul.
There are lessons to learn from the life of David in his times. One, he took good care of his parents even while in distress. He secured for them a protective place far from the reach of King Saul. He moved them to be with the king of Moab, a town where his great grandmother, Ruth came from. We ought to learn from this by being supportive to our siblings and parents at home. Two, even while in distress, he manifested faith in God. He had hope in the Almighty and committed his ways to Him, expecting what He would do for him. Three, at a time like this, he did not put the messenger of God aside; he listened to Prophet Gad for guidance. We are to listen to our ordained leaders as God leads them to direct us. Four, we can also learn from David who helped those in trouble. He provided succour and warmth for them in their hour of need.
David was a Christ-like person who received sinners filled with guilt of sin. He understood the promises of God to those who trust in Him. Like David, genuine believers who are redeemed must be Christ-like in nature, providing succour and support for the helpless in times of distress and despair.
Thought For The Day: Jesus is the Helper of the helpless
Bible Reading In One Year: Ezekiel 20-21
If you missed yesterday devotional, please click to read Deeper Christian Life Ministry, DCLM Daily Manna HERE
DCLM Daily Manna was written by Pastor William Folorunso Kumuyi; is the founder and General Superintendent of the Deeper Life Bible Church situated at KM 42 on the busy Lagos-Ibadan Expressway, Nigeria.
Flatimes' Notice Board: Until you are born again, God ever abiding presence will never be with you. You must be born again to enjoy continuous victory. Please say the displayed prayer below in faith:
Lord Jesus, come into my life. I accept You as my Lord and Personal Saviour. I believe in my heart You died and rose from the dead to save me. Thank You Lord for saving me, in Jesus name Amen.
If you just prayed the prayer of salvation online please send your testimonies and prayer request to [email protected], 07026385437 OR 08141320204.
The post DCLM Daily Manna 2 September 2018 – Helping the Helpless appeared first on Flatimes.
via GospelHitsNaija