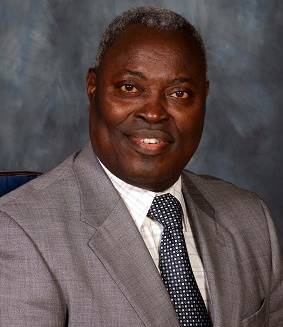 Topic: He Who Is Hallowed [DCLM Daily Manna 4 September 2018 Daily Devotional]
Text: Psalm 104:1-23 (KJV)
Key Verse: "He watereth the hills from his chambers: the earth is satisfied with the fruit of thy works" (Psalm 104:13).
MESSAGE:
The marvellous works of creation are a testimony to God's power and majesty. The unfathomable number of the world's valleys, the numerous expanses of landscapes, the breathtaking artistry of hills and the unspeakable varieties of land, water, animals and God's greatness continually beats the imagination of science and philosophy.
In the passage today, a number of things about the Lord are revealed. He is "clothed with honour and majesty" (Psalm 104:1). He also covers Himself "with light as with a garment" and "… stretchest out the heavens like a curtain" (Psalm 104:2). Among other things, He "…maketh his angels spirits; his ministers a flaming fire" (Psalm 104:4). He directs and controls nature the way He pleases (Psalm 104:5-23). Also, we learn from the psalmist that the Lord is good to all His creatures: "He watereth the hills from his chambers: the earth is satisfied with the fruit of thy works" (Psalm 104:13). Even the beasts of the earth and all creation bow before Him.
The psalmist demonstrates an example of how believers should worship the Lord. In doing this, they fulfil their divine purpose on earth: "This people have I formed for myself; they shall shew forth my praise" (Isaiah 43:21). The Lord adorns His redeemed in superlative proportion as: "a royal priesthood, an holy nation, a chosen generation and a peculiar people" (1 Peter 2:9). This awesome description is a reflection of His incredible glory and majesty. Therefore, we need to heartily worship God fittingly in the beauty of His holiness and majesty.
Thought For The Day: Praise and true worship constitute the believer's heavenward indebtedness.
Bible Reading In One Year: Ezekiel 24-27
If you missed yesterday devotional, please click to read Deeper Christian Life Ministry, DCLM Daily Manna HERE
DCLM Daily Manna was written by Pastor William Folorunso Kumuyi; is the founder and General Superintendent of the Deeper Life Bible Church situated at KM 42 on the busy Lagos-Ibadan Expressway, Nigeria.
Flatimes' Notice Board: Until you are born again, God ever abiding presence will never be with you. You must be born again to enjoy continuous victory. Please say the displayed prayer below in faith:
Lord Jesus, come into my life. I accept You as my Lord and Personal Saviour. I believe in my heart You died and rose from the dead to save me. Thank You Lord for saving me, in Jesus name Amen.
If you just prayed the prayer of salvation online please send your testimonies and prayer request to [email protected], 07026385437 OR 08141320204.
The post DCLM Daily Manna 4 September 2018 – He Who Is Hallowed appeared first on Flatimes.
via GospelHitsNaija