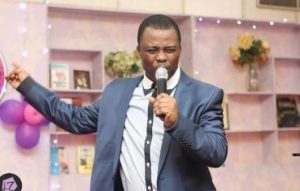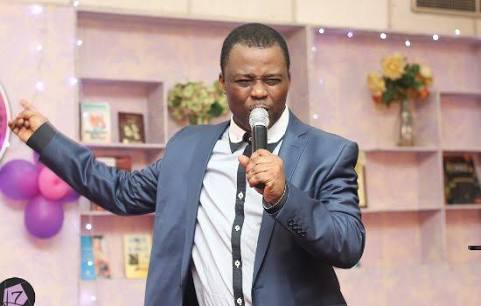 TOPIC: Share The Word In Love (Mountain Of Fire and Miracle Ministries Thursday, 13 September 2018)
FIRE SCRIPTURE: Luke 9:51-56
MEMORY VERSE: "For even the Son of man came not to be ministered unto, but to minister, and to give his life a ransom for many." – Mark 10:45
The MESSAGE:
Preaching is a good thing to do. It is however, better to do it with the right mindset. Believers must know that even such a noble message as that of the gospel may not be welcomed all the time. However, when we meet rejections in our occupation of preaching the gospel, we ought to bear in mind that Jesus loves even those who nailed him to the cross. What should keep us going is the love of Christ and the prospect of bringing great joy to heaven.
Speaking to people about Jesus for the first time and getting them to listen can be a terrifying and challenging experience. However, we must not be discouraged by the results we get at the beginning. Also, we must never hate or condemn those who refuse our attempts to share Christ with them. Every believer has a role to play in spreading the word (Matthew 9:37). It is a laudable and rewarding responsibility. The key purpose is to win the souls of men back to God and edify their spirits. So do not be discouraged when some people are not receptive. Jesus was initially rejected by the Samaritans and His disciples felt great disappointment, but this did not stop them from continuing the work to which they were called.
Rather than condemn or judge those lost in sin, express love and refuse to give up on them. Snare Jesus with them in a respectful and gentle manner. Our weapon is not aggression, but love. Remember, we are not at war with people, but at war with devil for the souls of men. Never fall into trap of taking offence. Lovingly commit them to God in prayers. Our mission is redemption not condemnation. As you add to God's kingdom, He will strengthen and increase you, in Jesus' name.
MOTIVATIONAL QUOTE:
OUR MISSION OF SHARING THE GOSPEL IS REDEMPTION, NOT CONDEMNATION.
PROPHETIC WORD:
As you add to God's kingdom, God will strengthen and increase you.
PRAYER POINTS:
MORNING
1. O God arise, and scatter every enemy assigned against my life, in the name of Jesus.
2. O Lord my God, pour out Your Spirit of love upon my life, in the name of Jesus.
3. I reject the spirit of rejection projected into my life, in the name of Jesus.
EVENING
4. Thou power of darkness, you shall not overshadow my life, in the name of Jesus.
5. Spirit of vengeance, get out of my life, in the name of Jesus.
6. Anointing to engage in saving souls through the Gospel of Jesus Christ, fall upon me, in the name of Jesus.
7. Let the foundation of the love of God be established in my life, in the name of Jesus.
"If you missed yesterday devotional, please click to read MFM Mountain Top Life Daily Devotional HERE
MOUNTAIN TOP LIFE is a daily devotional by Dr. D.K Olukoya (General Overseer, Mountain of Fire and Miracle Ministries, Worldwide)
Flatimes Notice Board: Until you are born again, God ever abiding presence will never be with you. You must be born again to enjoy continuous victory. Please say the displayed prayer below in faith:
Lord Jesus, come into my life. I accept You as my Lord and Personal Saviour. I believe in my heart You died and rose from the dead to save me. Thank You Lord for saving me, in Jesus name Amen.
If you just prayed the prayer of salvation online please send your testimonies and prayer request to [email protected], 07026385437 OR 08141320204.
The post MFM Mountain Top Life Daily Devotional 13 September 2018 – Share The Word In Love appeared first on Flatimes.
via GospelHitsNaija