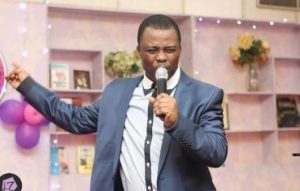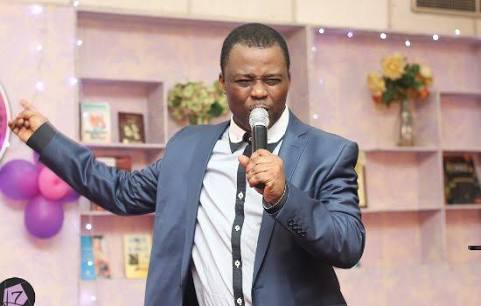 TOPIC: Fellowship (Mountain Of Fire and Miracle Ministries Saturday, 15 September 2018)
FIRE SCRIPTURE: 1 John 5:1-12
MEMORY VERSE: "He that hath the Son hath life; and he that hath not the Son of God hath not life." – 1 John 5:12
The MESSAGE:
In the words of Apostle John as inspired by the Spirit of God, "If a man says, I love God, and hates his brother, he is a liar: for he that loves not his brother whom he has seen, how can he love God whom he has not seen?" (1 John 4:20). The implication of this verse is that how well we fellowship with other believers is a reflection of how well we fellowship with and love God.
Most people who just attend church without a proper relationship with God live by double standards. They have limited contact with God-fearing people and largely maintain ties with unbelievers. These people feel that believers are not as productive, business-savvy and as fun-loving as unbelievers. They see believers as being too religious and boring to keep as company. So, they devise means to live parallel lifestyles. John the Apostle kept very important relationships that influenced his life greatly. He, Peter and James, formed Jesus' inner circle at that time and they knew Him personally (John 18:15-17). And long after Jesus had resurrected, he maintained a strong relationship with the church and the people of God.
It is not out of place to believe that Apostle John's accomplishments and longevity are the direct result of his close fellowship with God and God's people (v 2). Hence, you must strive to establish and maintain relationship with other believers through Bible study, ministry and fellowship. Keep good company and experience a fulfilling life of peace and joy.
MOTIVATIONAL QUOTE:
IF YOU KEEP GOOD COMPANY OF GOD AND HIS CHILDREN, YOU WILL EXPERIENCE A fulfilling LIFE OF PEACE AND JOY.
PROPHETIC WORD:
As God has given us eternal life in His Son, so shall you experience it all through eternity.
PRAYER POINTS:
MORNING
1. Every enemy of eternal life, attacking my destiny, die, in the name of Jesus.
2. My life shall not be wasted in hell-fire, in the name of Jesus.
3. By the power of the Holy Ghost. I shall maintain good relationship with the Lord at all time, in the name of Jesus.
EVENING
4. My life shall not be affected by negative influencers, in the name of Jesus.
5. Thou spirit of dual lifestyle with the Lord Jesus, die, in the name of Jesus.
6. My life, move forward by the power of the Holy Ghost, in the name of Jesus.
"If you missed yesterday devotional, please click to read MFM Mountain Top Life Daily Devotional HERE
MOUNTAIN TOP LIFE is a daily devotional by Dr. D.K Olukoya (General Overseer, Mountain of Fire and Miracle Ministries, Worldwide)
Flatimes Notice Board: Until you are born again, God ever abiding presence will never be with you. You must be born again to enjoy continuous victory. Please say the displayed prayer below in faith:
Lord Jesus, come into my life. I accept You as my Lord and Personal Saviour. I believe in my heart You died and rose from the dead to save me. Thank You Lord for saving me, in Jesus name Amen.
If you just prayed the prayer of salvation online please send your testimonies and prayer request to [email protected], 07026385437 OR 08141320204.
The post MFM Mountain Top Life Daily Devotional 15 September 2018 – Fellowship appeared first on Flatimes.
via GospelHitsNaija